Is It Time To Replace Your Heating System?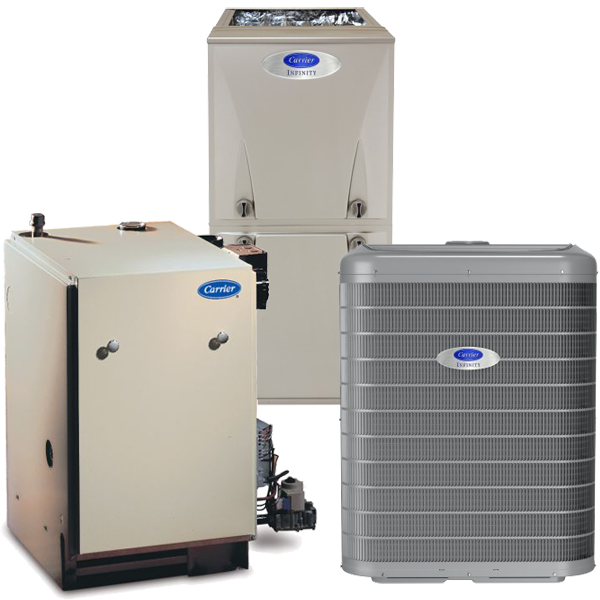 September 21, 2023
Have you been putting off replacing your old inefficient heating system? Now is the time to upgrade!! Special financing and government incentives coupled with new high efficiency systems make this a simple choice! Not upgrading is costing you money!
When replacing your system there are a few key things to consider. What type of Heating System do you have? Is it powered by Natural Gas, Propane, Oil, or Electric? Is it a Furnace (this heats and circulates the air throughout and is often paired with a coil for AC) or is it a Boiler (heating water and circulating it through pipes to baseboards, radiators or a hot water coil inside a blower unit) or maybe it's a Heat Pump (Which uses electric and an outdoor unit similar to an AC condenser) Although whole house Heat pumps aren't ideal in colder climates because it relies on its Emergency Heat Strips when the temps are too cold, they have come a long way over the last few years through MiniSplit Systems and Inverter technology.
All of these systems come in a variety of efficiencies and although high efficiency systems are a bigger Investment now, (Yes, it's an Investment if you do it right) they should be considered, and your monthly cost should be looked at closely. A simple example is if you currently have an 80% furnace and spend $250 a month, you're getting $200 in heat. If you replace that with a new 95% furnace you will get the same heat out ($200 worth) but for only $210.52 a month. That's almost $40 per month in savings right off the bat. Install a furnace with a new soon to be mandatory ECM motor, and increase efficiency even more by moving the air consistently so you feel more comfortable throughout.
Have a boiler? New tankless gas and propane boilers are achieving 95+% efficiency and a good choice to consider if upgrading or converting your old 80% efficient boiler. ECM circulators are available to move the hot water and use much less electricity to operate. In addition, if you're converting from oil you won't have to install a chimney liner with this option since these boilers are direct vent. Now you can apply that to the more efficient system and save money now and every month thereafter!
Want to know more? Have one of our professionals come take a no hassle look at your current system and see what options are available to you in your area! Click Here to easily request an estimate.